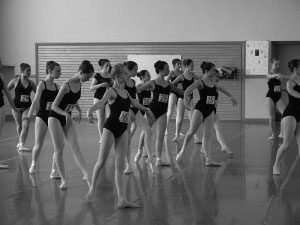 Arc Youth Dance Company (AYDC) is open to youth dancers ages 11- 22 years old currently training at Arc School of Ballet, as selected by the Artistic Director by audition. The Youth Company offers broad-based performance opportunities and accelerated dance training in preparation for collegiate dance education or a career in a professional adult company.
The Youth Company is made up of two groups, Senior and Apprentice ensembles—according to a combination of age and ability. Both ensembles rehearse and perform new and innovative works by guest choreographers. Company members perform in more than 15 performances a year.
Participation in the Youth Company is supplemental to other program requirements and requires full commitment from its members and their families. Youth Company members must dedicate 8-10 hours per week to rehearsals in addition to 4-10 hours per month to performances.
ARC YOUTH COMPANY (AYDC) AUDITION
Saturday, January 27, 2018

3:00pm Registration
3:30-5:00pm Class
Please bring with you to the audition your completed AYDC Registration form along with the $10 Audition fee.
Print Audition Form